Back to all Press Releases
Regent visits King Hussein Cancer Centre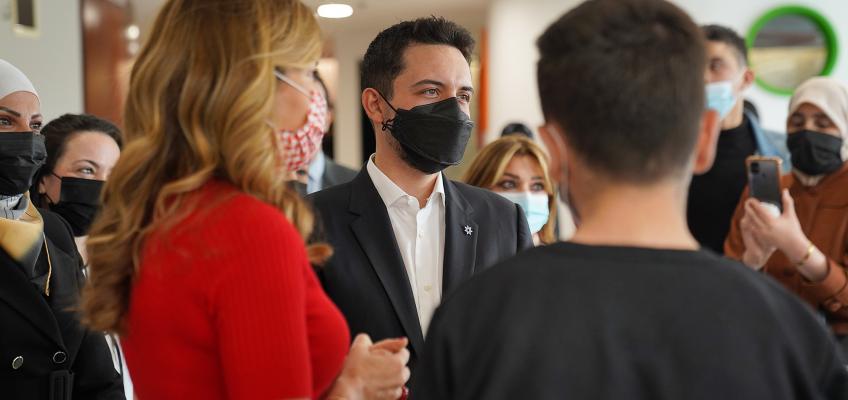 His Royal Highness Crown Prince Al Hussein bin Abdullah II, the Regent, on Tuesday visited the King Hussein Cancer Centre (KHCC).
Crown Prince Al Hussein toured the KHCC's paediatrics facilities, accompanied by Her Royal Highness Princess Ghida Talal, chairperson of the board of trustees of the King Hussein Cancer Foundation and Centre, commending the efforts of the KHCC's staff, and the intensive care they provide to cancer patients.
During the tour, the Regent listened to a briefing by Princess Ghida, who noted that the centre has become the first destination for cancer patients in the Middle East.
KHCC's CEO and Director General Asem Mansour said the centre receives around 400 new cancer cases among children annually, and hosts nearly 90 percent of cancer paediatric patients in Jordan.
Mansour added that the centre has a 352-bed capacity and receives 14,000 inpatients annually, and 250,000 cases at outpatient clinics, noting that it includes over 300 specialised doctors and 1,000 nurses.
Two floors at the KHCC have been designated for child patients, with specialised clinics, intensive care units, and chemotherapy facilities, in addition to the "Heroes Cave" child waiting area, which was refurbished upon Crown Prince Al Hussein's request.
The KHCC also provides comprehensive and psychosocial support programmes for children.