Back to all Press Releases
Regent visits PSD's Criminal Investigation Department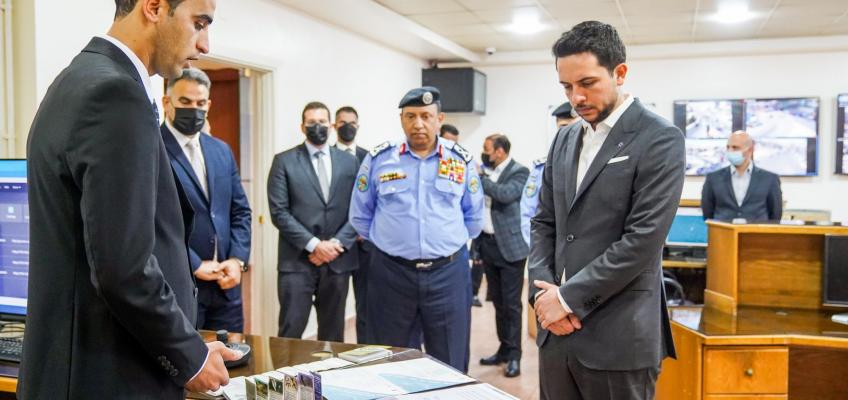 His Royal Highness Crown Prince Al Hussein bin Abdullah II, the Regent, on Tuesday visited the Public Security Directorate's (PSD) Criminal Investigation Department.
Crown Prince Al Hussein was briefed on the department's main duties and the latest technologies that were introduced to combat and prevent crime.
The Regent highlighted the importance of enhancing cross-sector partnerships to raise awareness of crime prevention and the need to keep up with technological development.
The Crown Prince also stressed the need to further advance the department by enhancing international cooperation and investing in human resources.
His Royal Highness congratulated PSD personnel on the directorate's 64th anniversary.
For his part, PSD Director Maj. Gen. Hussein Hawatmeh said the PSD provides all needed operational and logistical support for the Criminal Investigation Department to facilitate its mission.