Back to all Press Releases
Regent receives US Congress delegation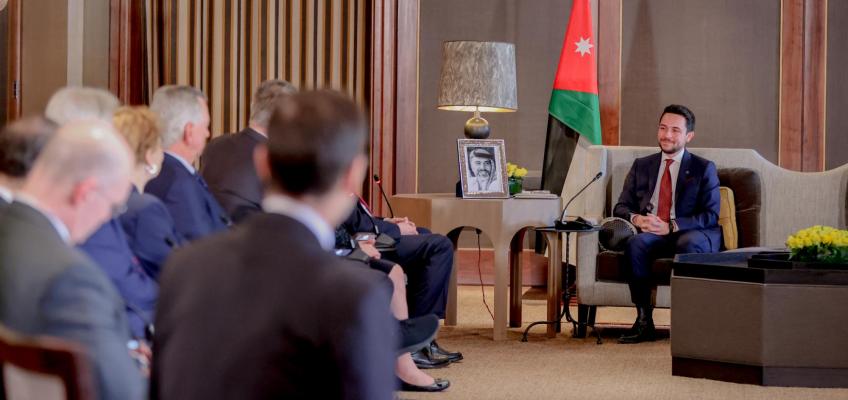 His Royal Highness Crown Prince Al Hussein bin Abdullah II, the Regent, received a US Congress delegation headed by Senator Richard Shelby, vice chairman of the Senate Committee on Appropriations.
The meeting, held at Al Husseiniya Palace, covered the friendly relations and strategic partnership between Jordan and the United States, as well as means of enhancing cooperation in various fields.
During the meeting, attended by His Royal Highness Prince Feisal bin Al Hussein, Crown Prince Al Hussein expressed appreciation for the United States' continuous support for Jordan.
For their part, the US lawmakers expressed the United States' keenness to bolster its strategic partnership with Jordan, commending the Kingdom's pivotal role.
Deputy Prime Minister and Foreign Minister Ayman Safadi, Director of the Office of His Majesty Jafar Hassan, Director of the Office of the Crown Prince Mustafa Khalifeh, and US Ambassador to Jordan Henry Wooster attended the meeting.