Back to all Press Releases
Regent joins veterans of army's oldest formation for iftar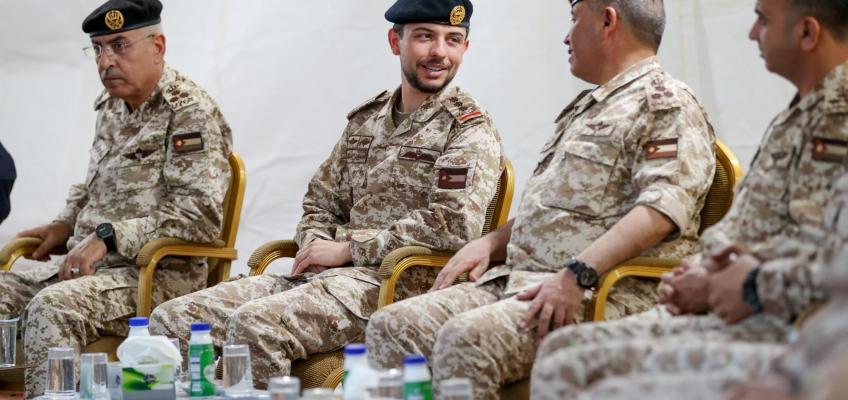 Karak—His Royal Highness Crown Prince Al Hussein bin Abdullah II, the Regent, on Monday visited the First Prince Al Hussein bin Abdullah II Royal Mechanised Battalion, to mark the 81st anniversary of its formation.
Crown Prince Al Hussein joined a number of the battalion's former retired leaders for iftar after performing the maghreb prayer.
The Regent expressed pride in serving in the battalion, which is the oldest formation in the Jordan Armed Forces-Arab Army, paying tribute to its celebrated history.
The battalion fought in 1948 in a number of battles in Tulkarm, Tal Alradar, and Khirbet Karkar, and in 1967 in Qabatya in Nablus, in addition to defending Arab territories in Syria's Golan in the 1973 war.