Back to all Press Releases
Crown Prince pays surprise visit to Haqiq initiative youth, joins them in voluntary work in Aqaba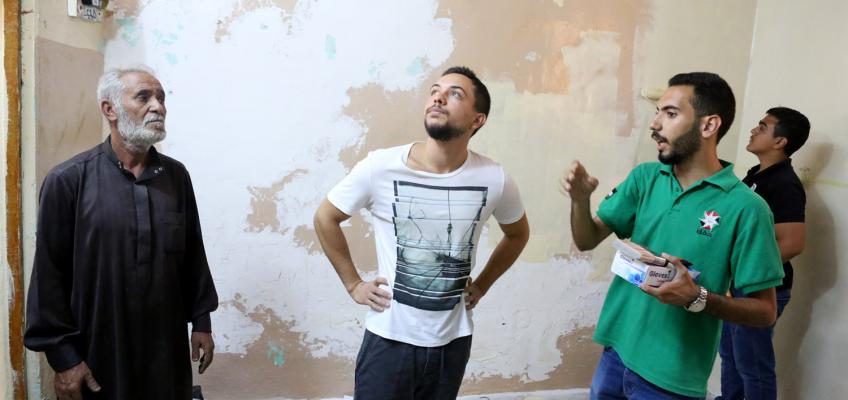 His Royal Highness Crown Prince Al Hussein bin Abdullah II on Thursday paid a surprise visit to Haqiq initiative volunteers in Aqaba and joined them in their work to restore a house in Aqaba Governorate.
Crown Prince Al Hussein joined the young Haqiq participants on their voluntary work, implemented as an initiative by the Crown Prince Foundation (CPF) on the occasion of His Royal Highness' 24th birthday.
The Crown Prince praised Haqiq volunteers for actively contributing to the Kingdom's prosperity and for seeking to spread the culture of volunteerism around Jordan and promote social solidarity among Jordanians.
His Royal Highness spoke to the family whose house is being renovated by the volunteers and checked on their conditions. The Crown Prince also spoke to the Haqiq youth.
Launched in April 2013, Haqiq is a CPF initiative that targets schools around the Kingdom and promotes teamwork, leadership skills, and personal development.
Through elected councils in the governorates, Haqiq regularly implements voluntary activities and provides a framework to regulate voluntary youth efforts by ensuring quality work and community service.