Back to all Press Releases
Crown Prince meets Jordanian community members in Bahrain, Haqiq Initiative youth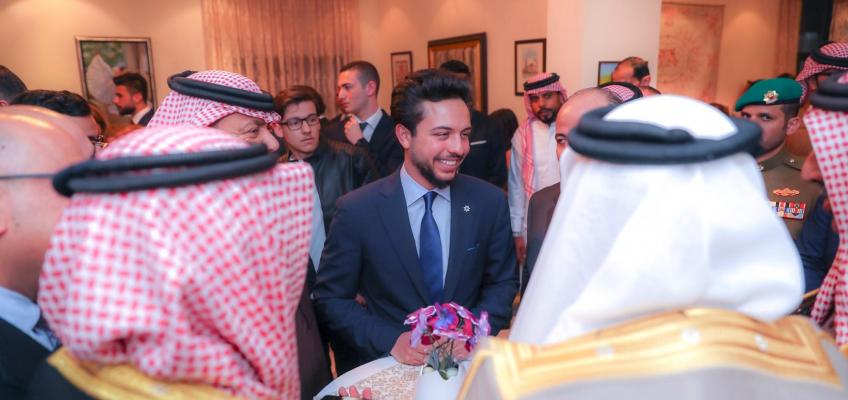 His Royal Highness Crown Prince Al Hussein bin Abdullah II met with members of the Jordanian community in Bahrain, at the residence of the Jordanian ambassador in Manama.
Youths participating in the Crown Prince Foundation's Haqiq Initiative also attended the meeting.
The Haqiq youth are accompanying Crown Prince Al Hussein on the visit to Manama to benefit from examples of innovation and creativity at Bahrain's educational and youth institutions, while exchanging expertise.
The Haqiq Initiative implements leadership programmes to enhance youth engagement with their peers around Jordan, and empower them to effect positive change in society.