Back to all Press Releases
In implementation of Royal directives, Crown Prince follows up on planning of programme to support veterans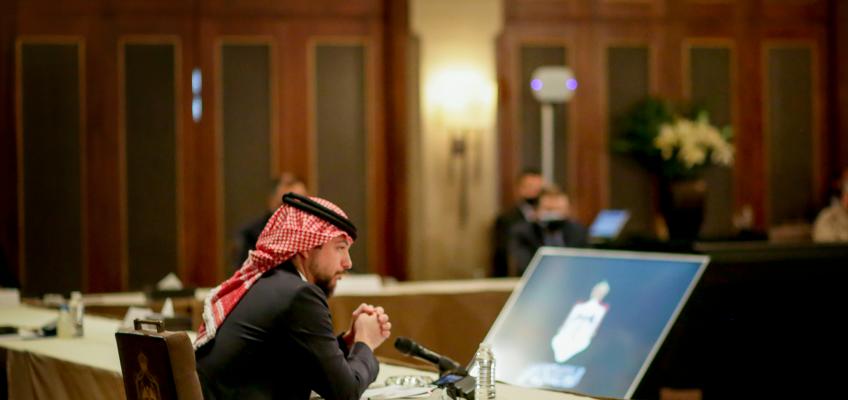 In implementation of the directives of His Majesty King Abdullah, the Supreme Commander of the Jordan Armed Forces-Arab Army, His Royal Highness Crown Prince Al Hussein bin Abdullah II chaired a meeting on Wednesday to follow up on the planning of a programme to support veterans and military retirees.
During the meeting, held at Al Husseiniya Palace, Crown Prince Al Hussein reaffirmed King Abdullah's keenness to support his brothers in arms, in appreciation of their efforts and sacrifices to safeguard Jordan.
His Royal Highness stressed the importance of finalising the draft programme in order to present it to His Majesty soon, noting the need for military retirees to witness its impact on the ground.
Prime Minister Bisher Khasawneh, Royal Hashemite Court Chief Yousef Issawi, Adviser to His Majesty for Policies Haifa Khraisha, Minister of State for Prime Ministry Affairs Ibrahim Jazi, Minister of Finance Mohamad Al Ississ, Chairman of the Joint Chiefs of Staff Maj. Gen. Yousef Hneiti, General Intelligence Department Director Maj. Gen. Ahmad Husni, Public Security Directorate Director Maj. Gen. Hussein Hawatmeh, and Central Bank of Jordan Governor Ziad Fariz attended the meeting.