Back to all Press Releases
Crown Prince visits Southern Military Region Command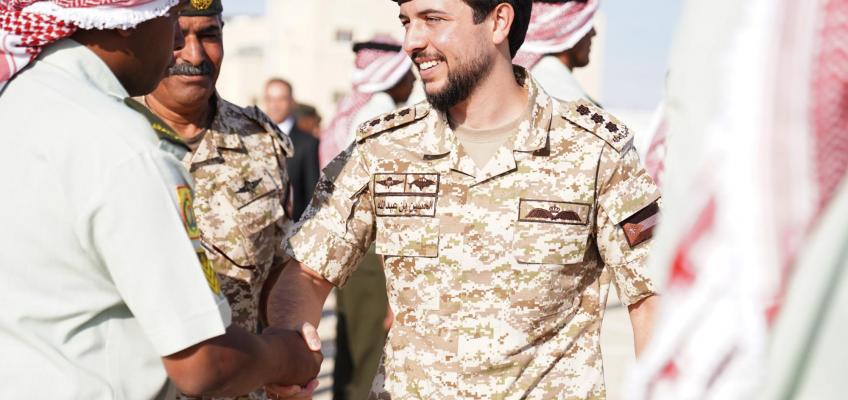 His Royal Highness Crown Prince Al Hussein bin Abdullah II on Wednesday visited the Southern Military Region Command, where he was received by Chairman of the Joint Chiefs of Staff Maj. Gen. Yousef Hneiti.
 
Crown Prince Al Hussein was briefed on a number of operational, logistical, and training-related issues concerning the region's personnel and their duties.
 
His Royal Highness conveyed His Majesty King Abdullah's greetings to the region's personnel and to all those serving in the Jordan Armed Forces-Arab Army.
 
The Crown Prince also honoured a number of personnel serving in the region who were the top achievers in advanced military training courses, commending their readiness and professionalism.