Back to all Press Releases
Crown Prince visits PSD's Special Police Command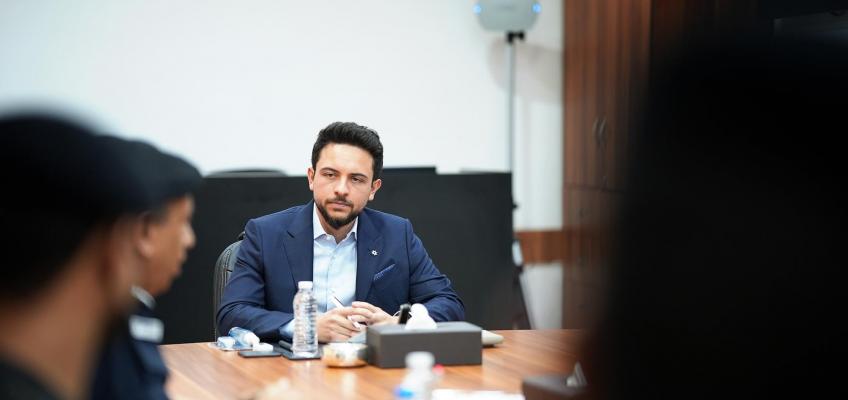 His Royal Highness Crown Prince Al Hussein bin Abdullah II, the Regent, on Tuesday visited the Public Security Directorate's (PSD) Special Police Command.
During the visit, attended by PSD Director Maj. Gen. Hussein Hawatmeh, Crown Prince Al Hussein checked on the readiness of Special Police personnel and viewed the latest tools and equipment in use.
His Royal Highness was briefed on the progress of the Special Police's assigned tasks and duties, as well as the training programmes implemented and future development plans.
The Crown Prince praised the performance and professionalism of the Special Police, and conveyed His Majesty King Abdullah's pride in PSD personnel and appreciation of their role in safeguarding Jordan's security and stability. 
PSD Director Maj. Gen. Hawatmeh said the directorate's units coordinate regularly as they carry out their assigned and specialised tasks to bolster performance, noting keenness to continue enhancing the Special Police's capacities.