Back to all Press Releases
Crown Prince visits labour ministry, says His Majesty's directives call for impactful employment plans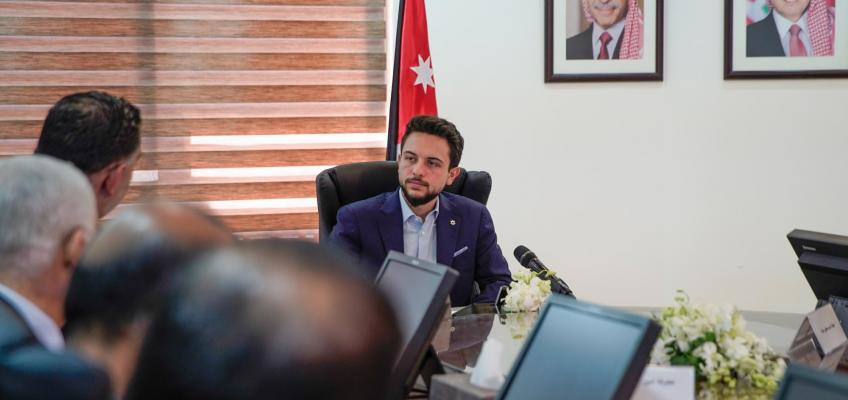 His Royal Highness Crown Prince Al Hussein bin Abdullah II on Tuesday visited the Ministry of Labour to follow up on the implementation of His Majesty King Abdullah's directives concerning the ministry's plans for job creation and youth empowerment.
 
During the visit, Crown Prince Al Hussein emphasised that Jordanian youth exemplify ambition and creativity, and must be given the right opportunities, which require public and private partnerships.
 
His Royal Highness said His Majesty's directives focus on the need for citizens to see the tangible results of employment plans.
 
After listening to Minister of Labour Nidal Batayneh's briefing on employment and job creation plans, which will be implemented by the ministry under the National Employment Charter set to be launched next week, the Crown Prince stressed the importance of speeding up the implementation of the charter.
 
Batayneh said the government is working to implement His Majesty's directives in partnership with the private sector, to create job opportunities within an integrated national project to reduce unemployment.
 
He added that the ministry is implementing employment plans with measurable indicators and timeframes, based on policies and procedures aimed at creating job opportunities, and equipping young people with the skills and experience that meet labour market needs.