Back to all Press Releases
Crown Prince meets founder of Japanese bio-tech, environment solutions company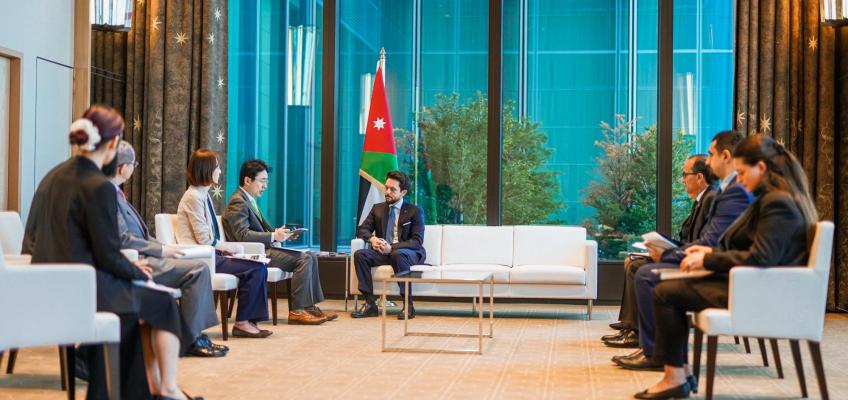 His Royal Highness Crown Prince Al Hussein bin Abdullah II on Tuesday met with the founder and president of Euglena, Mitsuru Izumo, whose company specialises in biotechnology and environment-related solutions.
The meeting covered means of cooperation in agriculture, healthcare and nutrition, biofuel production, environmental sustainability, and support for research and education initiatives in micro-algae and biotechnology.
Euglena is the first Japanese startup to focus on research and development of various micro-algae applications.
Jordan's Ambassador to Japan Lina Annab and Director of the Office of the Crown Prince Zaid Baqain attended the meeting.