Back to all Press Releases
Crown Prince meets deans of students' affairs at private universities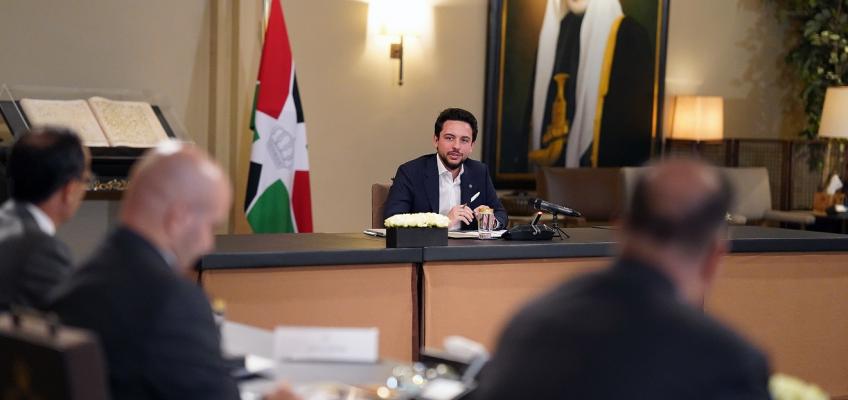 His Royal Highness Crown Prince Al Hussein bin Abdullah II, at Al Husseiniya Palace on Monday, met with the deans of students' affairs at private universities.
During the meeting, Crown Prince Al Hussein reaffirmed the role of universities in providing a safe space to develop political engagement among students without restriction or influence, noting the need to promote acceptance of different opinions.
His Royal Highness also emphasised the role of deanships in safeguarding the right of students to take part in partisan work, without impacting the educational process.
The Crown Prince underscored investing in the potential of young university students as a top priority.
His Royal Highness noted the importance of supporting the efforts of the Ministry of Youth and the national volunteerism platform "Nahno", which are aimed at promoting the exchange of ideas among young people and encouraging their active participation in effecting positive change in their communities.
For their part, the deans expressed keenness to promote political awareness among students through extracurricular activities and specialised programmes, lauding the Crown Prince's interest in following up on university students and the application of the outcomes of the Royal Committee to Modernise the Political System. 
Director of the Office of the Crown Prince Zaid Baqain attended the meeting.