Back to all Press Releases
Crown Prince hosts iftar for participants in Hussein Fellowship Programme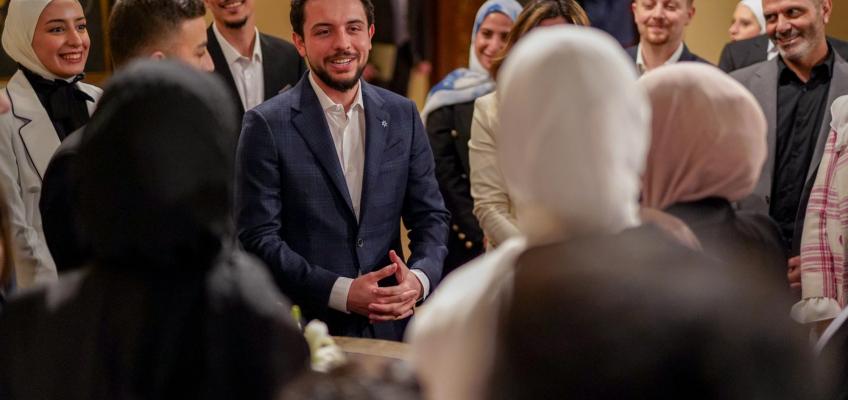 Amman—His Royal Highness Crown Prince Al Hussein bin Abdullah II on Sunday hosted an iftar at Al Husseiniya Palace for a group of young participants in the Hussein Fellowship Programme, a Crown Prince Foundation (CPF) programme that trains young leaders and hones their skills.
Crown Prince Al Hussein and the attendees performed maghreb prayer.
The Hussein Fellowship Programme is aimed at promoting a new model of progressive leadership among young men and women, by offering training programmes in collaboration with international and local partners specialised in economic, political, and social leadership.
Director of the Office of the Crown Prince Zaid Baqain, Chairman of CPF's Board of Trustees Ghassan Nuqul, CPF CEO Tamam Mango, and members of the board of trustees attended the iftar.