Back to all Press Releases
Crown Prince checks on Civil Defence Department's winter readiness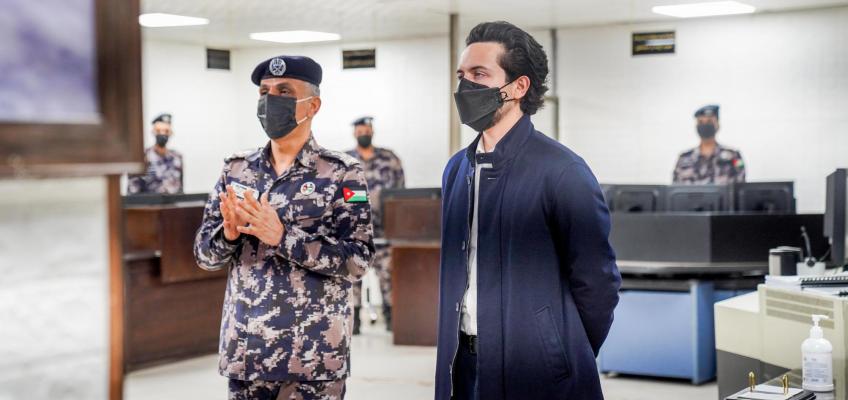 His Royal Highness Crown Prince Al Hussein bin Abdullah II visited the Civil Defence Department on Monday to check on its winter readiness.
Crown Prince Al Hussein visited the main joint operations room and was shown the mechanism of receiving alerts and responding to emergencies.
His Royal Highness said His Majesty King Abdullah, the Supreme Commander of the Jordan Armed Forces-Arab Army, is proud of the efforts of Public Security Directorate (PSD) personnel, including the civil defence teams.
Commending civil defence personnel's advanced capabilities and humanitarian role, the Crown Prince noted their efforts amidst the COVID-19 pandemic.
His Royal Highness was briefed by Civil Defence Director Brig. Gen. Anwar Tarawneh on the duties undertaken by the department in 2021 and the measures taken to enhance coordination and readiness.
For his part, PSD Director Maj. Gen. Hussein Hawatmeh said joint plans are in place to deal with emergencies and exceptional conditions through coordination among all PSD units and formations.